Mortgage Leads
If you're a top producing Loan Officer you will love our leads. We value your time and only provide the highest quality leads.

Work the best mortgage leads available


Rates Publishing
Quickly post geo-targeted rates to attract borrowers in your local area. Rate Table Advertising has never been easier!

Learn the benefits of publishing rates


Mortgage Marketing Tools
Discover new ways to interact with borrowers through our website. Prospecting new clients has never been this easy.

Mortgage Marketing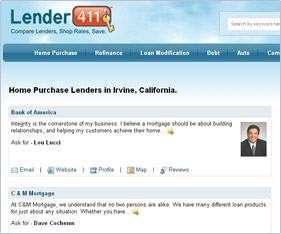 Get Listed in our Directory for FREE
The fastest and easiest way to get traffic going to your website is to sign up for our free directory listing. You can target local borrowers by loan type using our directory.

Start today and get listed for free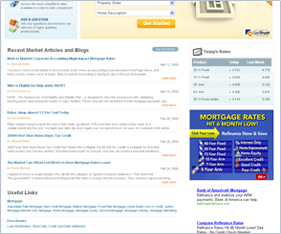 Do you have a passion for writing?
All of our free user profiles come with a blog. If you enjoy writing about real estate and the mortgage industries, we give you all the tools you need to become a published author on a major internet website. We reward the best writers by publishing their mortgage articles on the homepage of our website.
You write quality articles and we'll drop your link in on our homepage driving traffic to your profile. It's an absolute win-win situation.

Start today and get a free profile

Do you have a passion for writing?
Mortgage Marketing Essentials

Start today and get a free profile