Mortgage rates in Virginia go down to 3.70%
Wednesday, May 22, 2013
Mortgage rates for Virginia on Lender411 for 30-year fixed-rate mortgages are at 3.70%. That dropped from 3.72% to 3.70%. The 15-year fixed rates are now at 2.85% . The 5/1 ARM mortgage for Virginia is now at 3.04%.
If you are looking for information on Virginia mortgage or refinance rates, you've come to the right place. Finding the lowest mortgage rates in your area isn't difficult when you have access to our established network of trusted mortgage professionals in Virginia. Talk to multiple mortgage lenders in VA to compare rate quotes and understand your options.
For a more precise rate quote in your county, you can also browse Virginia Mortgage Rates by county.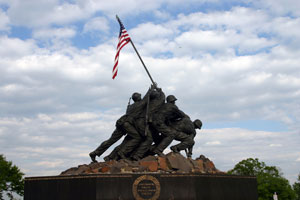 Virginia Mortgage Refinance
Why is it critical to find the lowest rate when refinancing? Simply put, this is the entire goal of a refinance. The lower your new rate, the more money you'll save. While there are many ways to secure a refinance loan, the best option is the no cost refi, which allows you to switch to a new mortgage with a lower rate without paying the fees associated with closing a new loan.
Home Loans in Virginia
The loan types available in Virginia are much like those available elsewhere. One of the most widely available mortgage loan types is the 30 year fixed rate mortgage. As the name implies, this loan comes with a fixed interest rate. This is considered the most financially sound mortgage by many borrowers. Some opt for the 15-year fixed option.
The adjustable rate mortgage (ARM) is another common loan type. You can also pursue a jumbo loan, interest only loan, balloon mortgage, or other specialized loan type. Whether or not one of these loans fits you will depend entirely on your needs and the requirements of your lender. Government backed loans, such as the FHA loan and the VA loan, are available to those who qualify.
About Virginia
Virginia is located in the Southern U.S. and one of the original thirteen colonies. The state was named after Queen Elizabeth I, who was known as 'The Virgin Queen.' It was inhabited by British settlers all the way up until the time of the American Revolution. The state has close ties to history and has long been considered the epicenter of American society.
Virginia has a balanced economy. Some of the contributing factors to Virginia's economy include profitable agricultural outputs such as soybeans and peanuts, major military installations, government presence, manufacturing, and tourism. Virginia is one of the wealthiest states in the Southern U.S. Virginia Beach, Norfolk, Chesapeake, Arlington, Richmond, Alexandria, and Roanoke are major cities in the state that contribute to the economy in significant ways.
If you are looking for an area rich in history with many beaches and Southern charm, consider owning a home in Virginia. Our lenders can help you explore your financing options.
To learn more about homeownership in Virginia or research VA home buying programs, visit the West Virginia HUD portal.
Click on any of the following links to learn more about the different types of mortgage loans available to you.
Jon Higginbotham - Movement Mortgage
We are a full service mortgage lender serving all of Virginia. Our focus is on mortgage planning and getting our clients the "right" loan - not just...
Lenders in: Virginia.